The Therapeutic Role of Neurokinin-1 Receptor Antagonist in Primary Sclerosing Cholangitis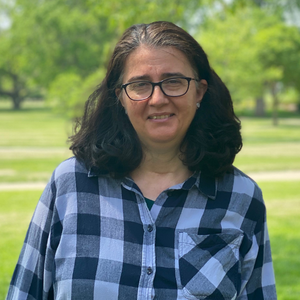 Grantee:                       Konstantina Kyritsi, PhD
Institution:                 Indiana University School of Medicine
Grant Program:        Gupta Family Pilot Award in PSC Research
Project Term:             July 2022 - June 2023 (Active)
Area of Focus:            Autoimmune Liver Diseases
Project Description:
The data generated with this award aims to evaluate the role of Aprepitant (an FDA approved inhibitor for the neurokinin receptor) which will be important to develop personalized therapies for the management of primary sclerosing cholangitis, a devastating disease that may also progress to liver cancer and ultimately liver failure.
Primary sclerosing cholangitis (PSC) is a devastating liver disease that is characterized by expansion of cholangiocytes (an epithelial cell located inside the ducts of the liver) that causes an enlargement of the liver mass and is coupled with increased liver inflammation that ultimately causes thickening and scarring of the liver leading to liver failure. Substance P (SP, ligand of the neurokinin-1 receptor, NK-1R, mainly expressed by cholangiocytes) is the focus of our proposal. 
The rationale for our proposal is based on the background that the expression of SP and NK1R are increased in samples from PSC patients and animal models of PSC such as Mdr2-/- mice (resemble some of the characteristics seen patients with PSC) and decreased expression or blockage of NK1R are associated with reversal of liver symptoms. Based on this rationale, we hypothesize that the SP/NK-1R axis is an important therapeutic target for PSC, and that the targeting of this receptor with the NK-1R antagonist (Aprepitant, an FDA-approved drug) to treat Mdr2-/- mice and three-dimensional (3D) cell cultures obtained from healthy controls and PSC patients will improve the characteristics and the symptoms typical of PSC.  Three-dimensional (3D) cell cultures used in our proposal are formed by cells (cholangiocytes, vascular cells and hepatic stellate cells (fibrotic cells)) present in the liver of healthy controls and altered in patients with PSC and will be important to assess and correlate what occurs in patients.
We anticipate that the use of Aprepitant will reduce the expression of the SP/NK-1R axis (that is increased in the Mdr2-/- mouse model of PSC, human PSC samples and 3D liver organoids generated from PSC patients) and ameliorate the damaging features of PSC.  Our data will lead to the novel PSC therapies using Aprepitant, as well as personalized treatments using animal models and patient-derived 3D cell cultures.
About the Grantee:
Dr. Kyritsi's research team is very excited to start these studies on the role of NK1R in the management of Primary Sclerosing Cholangitis (PSC). During her Ph.D. studies (University of Milan, Italy) she studied aspects of neuroendocrine diseases; she had a research experience in UCL in London UK where she acquired further experience related to her research defense. After matriculation in 2012, she worked in a laboratory at Milan where she studied cystic fibrosis in the lung (a disease with strong relevance to liver) and she learned state of the art microscopy techniques that she has applied in her current mentor's lab, Dr. Alpini. After joining Dr. Alpini's lab, Dr. Kyritsi worked in several aspects of PSC and cholangiocarcinoma (CCA) phenotypes such as the role of sensory and central innervation in the progression of PSC and CCA.
As a result of her dedication to research, she has published as first author in high-impact factor journals such as American Journal of Pathology and Hepatology and presented her work at AASLD and DDW. Her current position is Assistant Research Professor of Medicine (Indianapolis, IN) where she is involved in several projects aimed to evaluate the role of sensory innervation (Substance/NK1R axis) in PSC phenotypes. With the support of Dr. Alpini, she aims to develop her independent program to evaluate the role of sensory/central innervation in the management of cholangiopathies such as PSC. The Gupta Family Pilot Award in PSC Research certainly is the perfect springboard for the development of her semi-independent research career in liver diseases.
Grantee ORCID Record:
More Information*:
PSC Partners Seeking a Cure Basic PSC Facts
*Resources are provided for information purposes only and inclusion does not imply AASLD Foundation endorsement or recommendation.
Page last updated January 2023