Digestive Disease Week ® (DDW) 2023 AASLD Foundation Abstract Awardees
AASLD Foundation Abstract Awards recognize excellence and promote the professional development of early career investigators. These awards provide recipients travel support to defray costs associated with attending The Liver Meeting® or Digestive Disease Week® to present their outstanding research to an international audience.
Congratulations to these outstanding investigators who will present their award-winning abstracts at Digestive Disease Week® May 6-9, 2023.
FELLOW ABSTRACT AWARD IN HEALTHCARE DISPARITIES RESEARCH
Maria J. Duarte, MD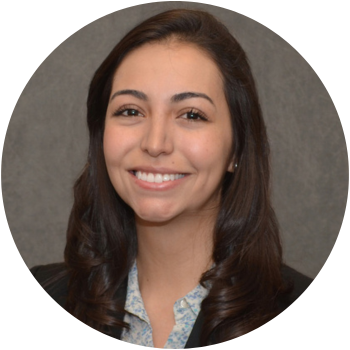 University of California, San Francisco
GUT MICROBIAL TRANSLOCATION IS ASSOCIATED WITH ELEVATED FAST SCORE IN WOMEN LIVING WITH AND WITHOUT HIV
We found that women with HIV are more likely to have microbes "leaking" from the gut into the bloodstream, which has been shown in animal studies to cause liver inflammation. Women with HIV are more likely to have fatty liver disease, and this suggests that the "leaking" of gut microbes may be a cause of fatty liver disease for people living with HIV. Understanding the link between gut microbes and fatty liver disease could help us prevent or treat this disease in the future, however more studies are needed to fully understand this connection.
---
FELLOW ABSTRACT AWARDS
Priyanka Banerjee, PhD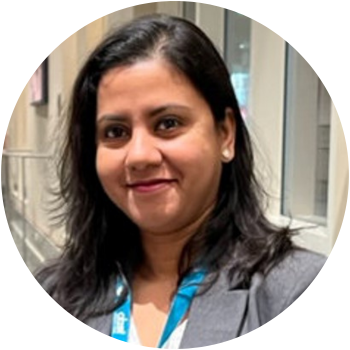 Texas A&M Health Science Center
SARS-COV-2 INFECTION MEDIATED CYTOKINE STORM PROMOTES ENDOTHELIAL TO MESENCHYMAL TRANSITION (ENDMT) IN LYMPHATIC ENDOTHELIAL CELLS (LECS) AND CONTRIBUTE TO TUMOR PROGRESSION IN CHOLANGIOCARCINOMA (CCA)
SARS-CoV-2 infection, which cause cytokine storm, endothelial cell dysfunctions is a potential risk factor of liver disease progression, and worsening of metastatic liver cancer.  This current study highlighted the molecular mechanism behind the SARS-CoV-2 induced progression of Cholangiocarcinoma, a highly aggressive cancer of bile duct and also established the role of lymphatic system in this process. The outcome of this study will help to identify potential drug target in the Cholangiocarcinoma patients who recovered from COVID 19.
---
Chinmay Bera, MD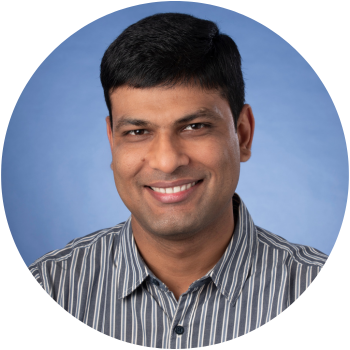 University of Toronto
THE UTILITY OF AMAP SCORE IN PREDICTING HEPATOCELLULAR CARCINOMA RISK IN PATIENTS WITH ADVANCED NON-ALCOHOLIC FATTY LIVER DISEASE
Patients with advanced fatty liver disease are more likely to develop complications like hepatocellular carcinoma.  Scoring systems have been proposed to predict the categories with a high chance of developing HCC is needed. The aMAP is a score which has been validated in our cohort for future prediction of cancer risk.
---
Apaar Dadlani, MBBS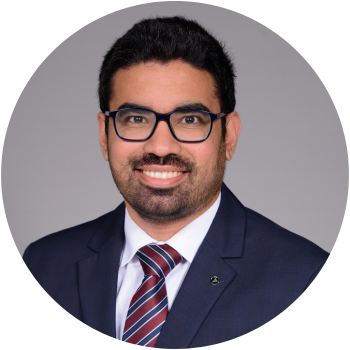 Baylor College of Medicine
HIGH DOSE ALBUMIN IN PATIENTS WITH CIRRHOSIS AND REFRACTORY ASCITES DECREASES FREQUENCY OF PARACENTESES, AND THE VOLUME OF FLUID REMOVED
Ascites, or fluid buildup in the abdomen, is a debilitating complication of cirrhosis. Some patients may not respond to standard treatment (water pills and low sodium diet) and require frequent drainage of the fluid (paracentesis) with a significant negative impact to their quality of life. We found that high dose albumin infusion, when used in addition to water pills and low sodium diet, significantly reduced the need for paracenteses and the amount of fluid drained each time. This result may improve the quality of life of patients with ascites and the cost of care.
---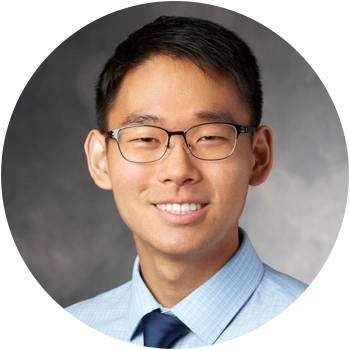 Nathan G. Kim, MD, MS
University of California, San Francisco
RADIOEMBOLIZATION COMPARED TO CHEMOEMBOLIZATION AS FIRST LOCOREGIONAL TREATMENT IS ASSOCIATED WITH DECREASED LIVER TRANSPLANT WAITLIST DROPOUT FOR PATIENTS WITH HEPATOCELLULAR CARCINOMA
In this retrospective analysis of patients with hepatocellular carcinoma listed under the national liver transplant database, patients who underwent first locoregional treatment with radioembolization versus chemoembolization were shown to have undergone fewer locoregional treatments, had increased time from first to second treatment, and were associated with lower risk of dropping out from the transplant waitlist. For those who are eligible, radioembolization may be a preferred approach over chemoembolization to bridge patients with hepatocellular carcinoma to successful liver transplantation.
---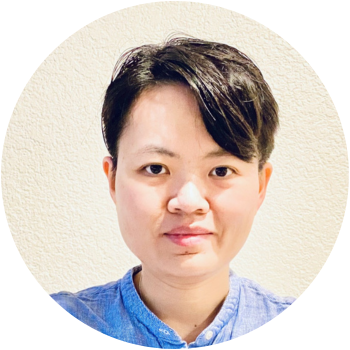 Lin Kui, PhD
University of California, San Diego
YKL-40 REGULATES NEUTROPHILS RECRUITMENT VIA NLRP3 INFLAMMASOME DURING LIVER INFLAMMATION
This research identified a potential target gene that could help slow down and reduce cellular infiltration into the liver, which can improve the outcome of NASH disease by reducing liver inflammation.
---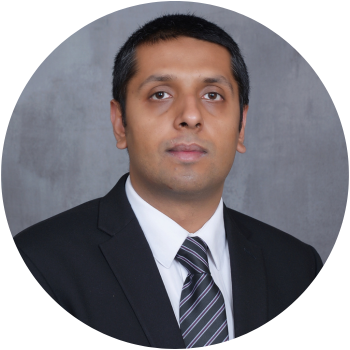 Aalam Sohal, MD
Liver Institute Northwest
HEPATIC RETICULOENDOTHELIAL SYSTEM CELL IRON DEPOSITION IS INDEPENDENTLY ASSOCIATED WITH ADVANCED FIBROSIS IN NASH: ANALYSIS OF 2833 PATIENTS FROM THE NASH-CRN
This study examines the relationship between the presence and pattern of iron deposition in the liver and the severity of non-alcoholic steatohepatitis (NASH), the more serious form of fatty liver disease, in over 2,000 patients participating in the NIDDK-sponsored NASH Clinical Research Network. The study found that patients with iron in reticuloendothelial system cells (for example, macrophages) had more severe fatty liver disease, while patients with iron in liver cells (hepatocytes) had the milder disease.  This study may help provide information on how extra iron in the liver may lead to more severe damage in fatty liver disease.
---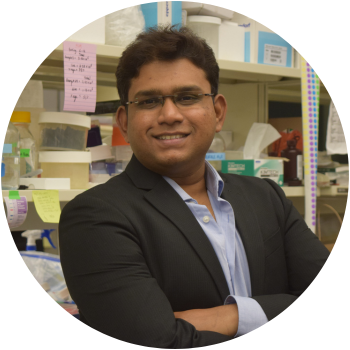 Prashanth Thevkar Nagesh, PhD
Beth Israel Deaconess Medical Center, Harvard Medical School
IN VIVO BRUTON'S TYROSINE KINASE (BTK) INHIBITION ATTENUATES ALCOHOL ASSOCIATED LIVER DISEASE BY REGULATING GRANULOPOIESIS INVOLVING CD84 (SLAM5)
Patients with alcohol-associated liver disease have impaired ability to fight infections due to functionally defective immune cells. Our research involves restoring the functional role in immune cells to fight infections.
---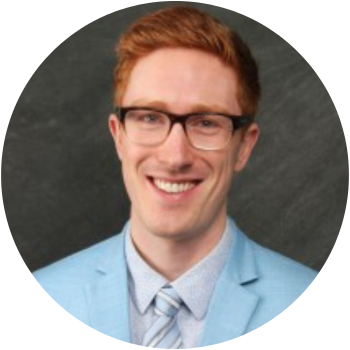 Patrick Twohig, MD, MPH
University of Nebraska Medical Center
USE OF ULTRASOUND SHEAR-WAVE ELASTOGRAPHY TO ASSESS THE PREVALENCE OF HEPATIC STEATOSIS & FIBROSIS IN TURNER SYNDROME: A PROSPECTIVE CASE-CONTROL STUDY
Our study found that patients with Turner Syndrome (TS) have a higher prevalence of fatty liver disease and chronic liver injury by ultrasound with shear-wave elastography compared to age-matched control patients. This suggests that TS patients may benefit from routine non-invasive screening for early-onset liver disease.
---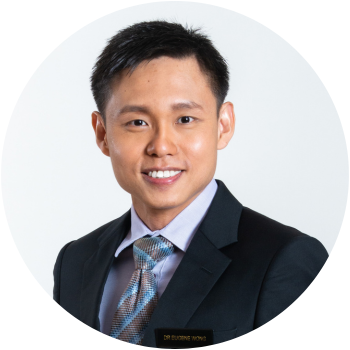 Yu Jun Wong, MD, MCI, FRCP, FAMS
Changi General Hospital, Singapore
HIGH COMPLIANCE OF AASLD CIRRHOSIS QUALITY MEASURES IS ASSOCIATED WITH IMPROVED OUTCOMES IN CIRRHOSIS WITH ACUTE VARICEAL BLEEDING: SINGAPORE NATIONWIDE AUDIT
The compliance and treatment outcome of cirrhosis patients with acute variceal bleeding were unknown in Singapore.  Our nationwide variceal bleeding audit aimed to identify existing gaps for future improvement, so that local champions in participating hospitals could continue to drive these improvements.  Our vision was to translate our findings into clinically meaningful outcomes for cirrhosis patients with acute variceal bleeding in Singapore.
---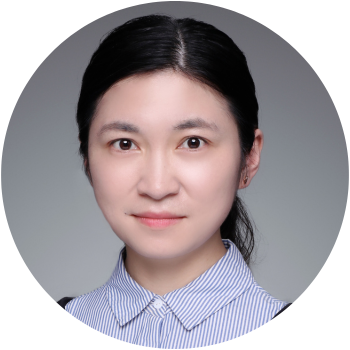 Jing Zeng, MD
Virginia Commonwealth University, Shanghai Jiao Tong University School of Medicine
IDENTIFICATION OF POTENTIAL EXOSOMAL MICRORNAS ASSOCIATED WITH CHOLESTATIC LIVER INJURY IN MDR2-/- MICE
This study investigated the role of small molecules called miRNAs in cholestatic liver diseases. By analyzing the miRNAs profiles in the serum exosomes and liver tissues of mice with cholestatic liver injury, we identified potential miRNAs that are closely related to the disease. These findings may contribute to the development of new diagnostic and therapeutic approaches for cholestatic liver diseases, such as primary sclerosing cholangitis (PSC) and cholangiocarcinoma (CCA), which currently have limited treatment options.  If validated in further studies, this research could ultimately improve the outcomes for patients with cholestatic liver diseases.
---